10.
Rajabai Clock Tower, Mumbai, India
This 85 meters (280 ft) tall clock tower is located within the campus of the University of Mumbai. It was designed by the English architect Sir George Gilbert Scott and completed in 1878
9.

Old Joe, University of Birmingham, United Kingdom
Old Joe, or it's full name Joseph Chamberlain Memorial Clock Tower, is the tallest freestanding clock tower in the world, at 100 meters (328 ft). It was built to commemorate Joseph Chamberlain, the first Chancellor of the University and its construction was completed in 1908
8.

The Peace Tower, Ottawa, Canada
Formally known as The Tower of Victory and Peace, this impressive
clock tower
stands in the middle of the Centre Block – the main building structure of the Canadian parliament complex, in Ottawa. This 92.2 meters (302 ft) tower replaced the 55 meters (180 ft) Victoria Tower which burned down in 1916
7.

The Zytglogge Tower, Bern, Switzerland
This beautiful medieval tower was built in the 13th century, and since served as a guard tower, a prison, a

clock tower

, and as a memorial. The clock we see today is an astronomical clock from the 15th century. This

cultural UNESCO heritage site

is perhaps the most popular tourist attraction in Bern
6.

The Saviour Tower (Spasskaya Tower), Moscow, Russia
The Saviour Tower is located in the famous

Red Square

, close to

Saint Basil's Cathedral

and is part of the Kremlin walls. The huge clock tower was designed in 1491 and first installed in 1625. Together with the Kremlin, the Red Square and the famous cathedral, this small area holds

Moscow's best attractions
5.

Rathaus-Glockenspiel, Munich, Germany
This famous tourist attraction was built in 1908 as part of the New Town Hall. Every day, at 11:00 sharp, and during the summer also at 12:00 and 17:00, it comes to life and re-enacts two stories from the 16th century. The area in front of the building will then be packed with visitors coming to enjoy the show. With 43 bells and 32 life-sized figures, this 12-15 minutes show is a real spectacle
4.

The Prague astronomical clock, Prague, Czech Republic
The astronomical clock is the main feature of the

famous Old Town Square of Prague

. Many tourists arrive to the square and wait to a round hour just to watch the famous moving figures of the beautiful clock. The medieval clock was first installed in the year 1410, making it one of the oldest astronomical clocks in the world and the oldest one still in use
3.

Makkah Royal Clock Tower Hotel, Mecca, Saudi Arabia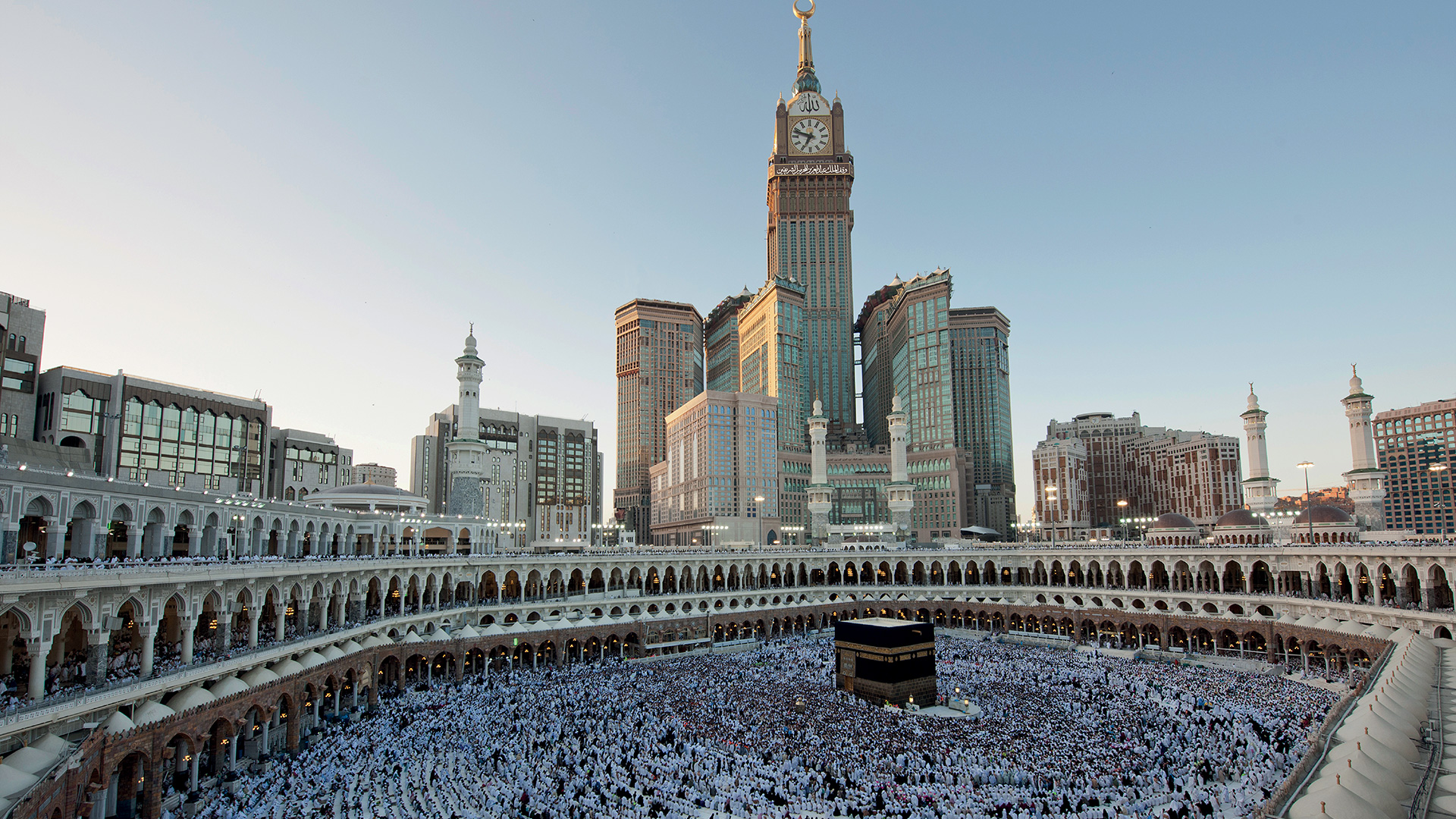 At a height of 601 meters (1,972 ft), this government owned complex is one of the

tallest buildings in the world

. It's also the tallest

clock tower

in the world and the world's largest clock face. Each of the four clocks (on four sides) is 43 × 43 meters (141 ft × 141 ft)!
2.

Philadelphia City Hall, Philadelphia, United States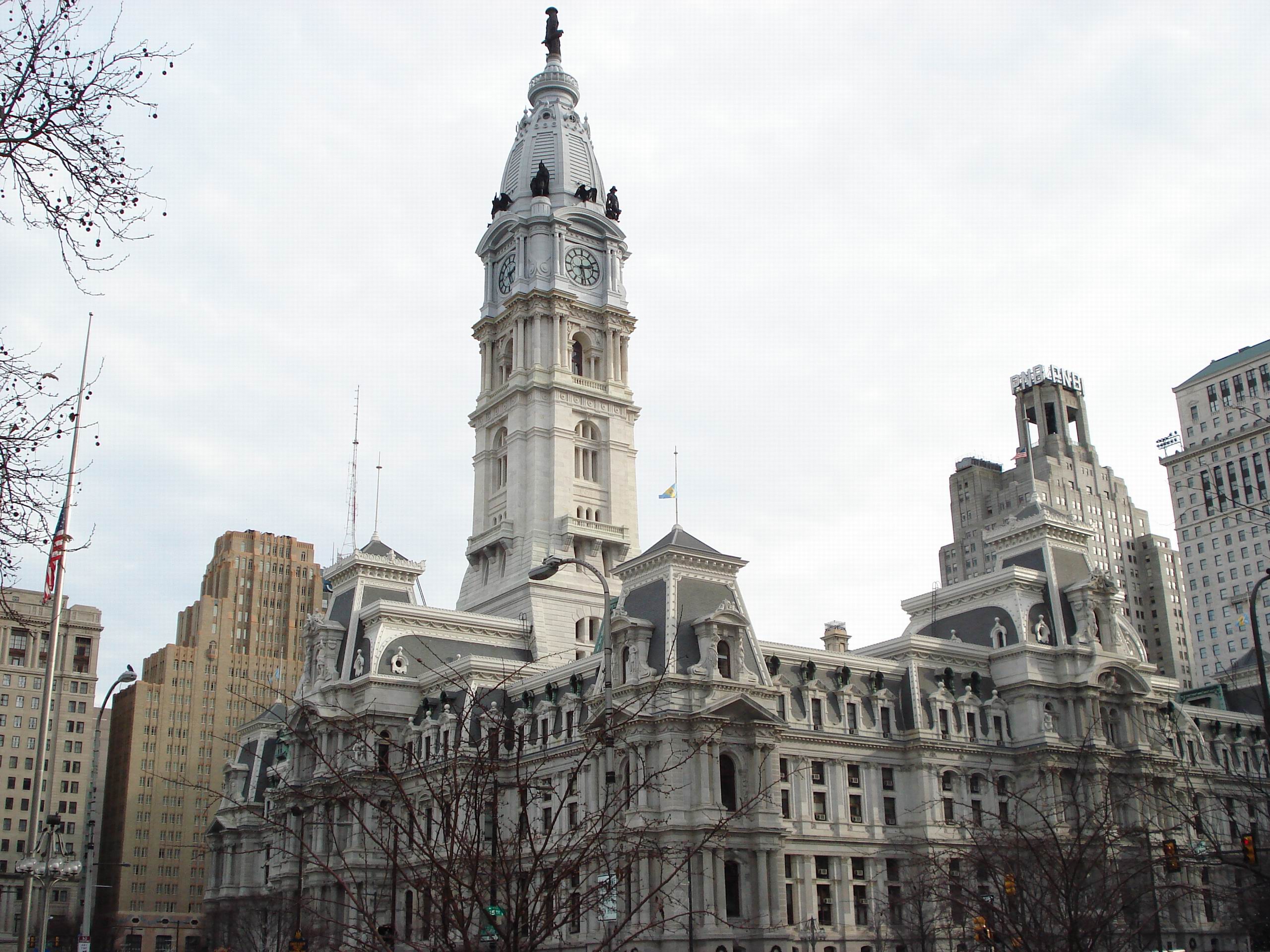 The Philadelphia City Hall held the title of

tallest building in the world

from 1901 till 1908, with a height of 548 ft (167 m). The famous tower has four clocks – one on each of its sides. Each of the clocks is 8 meters (26 ft) in diameter
1.

Big Ben (Elizabeth Tower), London, England
Officially called Elizabeth Tower, Big Ben is the nickname for the great bell of the clock tower at the Palace of Westminster. Completed in 1858, the tower holds the largest four-faced chiming clock in the world and is the third-tallest free-standing

clock tower

. It is by far the

most famous landmark in London

and England, and one of the

most famous monuments in Europe