10.

White Sands National Monument, New Mexico, United States
A field of white sand dunes composed of gypsum crystals. The dunes constantly change shape and slowly move downwind
9.

Samalayuca Dune Fields, Mexico
Also known as Medanos de Samalayuca, they are a series of large but separated fields of sand dunes located in Chihuahua, Mexico
8.

The Great Dune of Pyla, France
Aka The Dune of Pilat, it is the tallest sand dune in Europe, located 60 km from Bordeaux. The dune measures around 500 m wide from east to west and 2.7 km in length from north to south. Its height is currently 110 metres above sea level. The dune is a famous tourist destination with more than one million visitors per year
7.

The Libyan Desert, Libya
The Libyan Desert is part of the Sahara and extends 1100 km from east to west, and 1,000 km from north to south. There are three sand seas (Great Sand Sea, Calanshio Sand Sea, Rebiana Sand Sea) in the desert, that contain sand
dunes up to 512 meters in height and cover approximately one quarter of the region
6.

Rub' al Khali, the Arabian Peninsula
"The empty quarter" is the largest sand desert in the world, encompassing most of the southern third of the Arabian Peninsula: It is 1,000 kilometres (620 mi) long, and 500 kilometres (310 mi) wide. This huge desert is covered with sand dunes with heights up to 250 metres (820 ft)
5.

Médanos de Coro National Park, Venezuela
This national park
contains massive sand dunes, known as Médanos. They are spread over an area of 5 by 30 kilometers and can reach 40 meters in height. They are constantly transformed by the unrelenting wind
The dunes of Erg Chebbi (an erg is a dune field) reach a height of up to 150 meters and altogether spans an area of 22 kilometers from north to south and up to 5-10 kilometers from east to west.
During the warmest part of the year, Moroccans come to Erg Chebbi to be buried neck-deep in the hot sand for a few minutes at a time. This is considered to be a treatment for rheumatism
3.

Death Valley, California, United States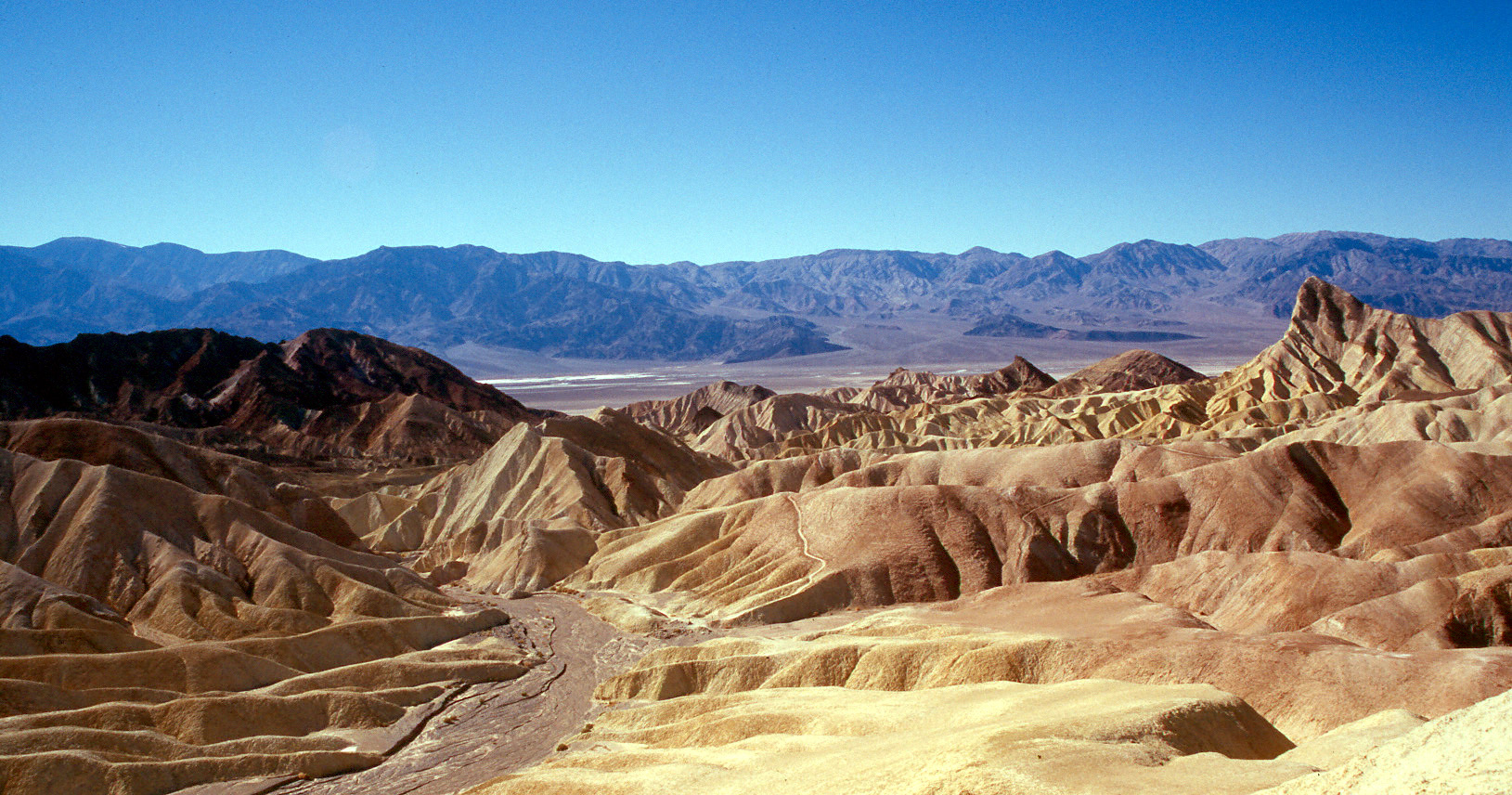 Death Valley is a desert valley located in Eastern California. It is the lowest, hottest and driest area in North America, and is home to beautiful golden sand dunes
2.

Badain Jaran Dunes, Mongolia and China
The Badain Jaran Dunes are the highest sand dunes in Asia, located in the Badain Jaran Desert, Mongolia and the Gobi Desert, China
Sossusvlei is a salt and clay pan surrounded by high red dunes, located in the southern part of the Namib Desert.
Centuries of sand built up around dry lake beds make it a magnificent sight and one of the most beautiful dunes in the world